Summer Jamz #3: Jonathan Bradley
Download this mixtape:
http://www.mediafire.com/?ey1wsfnylgy
Dear Summer,
I know you're missing me. We don't always go together like Nike Airs and crisp tees, but when the temperature is just right, the sun's going down, and I've got a cold one in my hand, we don't look too bad together. I don't have any up-tempo party tracks for you, summer, no pounding beats or sweat-drenched rock 'n' roll. My mix is for the times everything is still and quiet and perfect. The times when the sunshine is warm rather than baking, and the biggest decision I have to make is whether to start reading the newspaper from the front or the back page. I haven't included any yacht rock or Eagles tunes in this mix, but that's all I can guarantee. From the depths of the cold southern hemisphere, I hope you're showing the same love to my friends.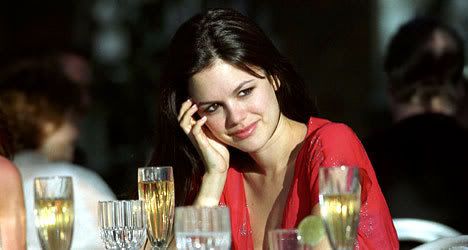 Not this Summer


01. The Promise Ring – Wake Up April
Promise Ring frontman Davey Von Bohlen must be synonymous with summer in my mind. After all, I put his band's perfect season closer "Jersey Shore" on my
2006 Summer Jamz tape
, and once again Mr Von Bohlen has found himself on one of my mixes. "Wake Up April," from the unreasonably maligned 2002 album
Wood/Water
, is dedicated to the beginning of summer; its gentle pace sounds like the welcome warmth of the first days of the season, when the sunshine is still a pleasant novelty. Von Bohlen lays out his instructions for enjoying such a time in the opening verse, and you should heed his advice as a guide to properly enjoying the rest of this mix: "You'll be sipping your morning coffee in the afternoon." His languid strumming smears across the track like dappled sunlight, its gentle pace befitting an indulgent afternoon filled with nothing more pressing than coffee consumption.
02. Fleetwood Mac – Gypsy
In Fleetwood Mac-land, it's always summer, but they wouldn't know, because the band is cocooned from any harsh realities that might intrude on its crystalline perfection. "Gypsy" exists in a temperature-controlled bubble in a sweltering Los Angeles, Stevie Nicks' unearthly vocal gliding over hermetically-sealed, surgically sterile instrumentation. The arrangement is so precise that it seems to encase the singer; Nicks sings like she's completely alone, never imagining anyone could be listening in on her self-examination.
03. Donna Lewis – I Love You Always Forever
Where Nicks' bubble is cool and private, "I Love You Always Forever" is a moment shared between two people: Donna Lewis, and you, the listener. Apart from a few house-reminiscent piano chords that enter toward the end, the entire song, including Lewis' dreamy coo, is a soft-focus throb. The disparate musical elements coalesce into a pillowy bed of sound, deliciously warm, Lewis and you under the covers.
04.Wilco – Either Way
"Either Way" is a glimpse at what an engaging record the disappointing
Sky Blue Sky
could have been. Jeff Tweedy is entirely passive in this song, singing, "Maybe the sun will shine today, maybe it won't" and later, "Maybe you still love me, maybe you don't," seeming to suggest he has no more power to affect the latter than he does the former. His paean to surrender is an inviting one, and Tweedy has never sounded more middle-aged than here, where he finds happiness in a cloudless day and the acceptance of his powerlessness. As if to accentuate its flabby aging, the band colors the latter half of the track with an entirely purposeless guitar solo, an ostentatious piece of trilling that flutters over the song like sail boats on a lake. It would be disgraceful, save for the fact that it seems right that the aging Tweedy would enjoy nothing more than a summer picnic on the shore of Lake Michigan, the wind ruffling his hair like the notes of Nels Cline's guitar.
05. Mariah Carey – Always Be My Baby
But if "Either Way" had you thinking too much about your pension, Mariah Carey's "Always Be Your Baby" will have you feeling like a twelve year old again. She sings this buoyant expression of puppy love with such joy that it is easy to forget it is a break up song; the guy who Carey says will always be her baby has just left her. Few actual love songs are this jubilant. It's not hard to share her optimism, though; the vaguely Motown beat and playful piano chords are as carefree as Carey herself.
06. Cut Copy – Feel the Love
Finding the common interest in psychedelia shared by rock and dance music, Cut Copy's "Feel the Love" mixes shimmering acoustic guitar and shimmering synth lines so expertly that it becomes irrelevant which is which. Music festivals throughout 2008, if they're any good, will sound like this.
07. Debbie Harry – French Kissin' in the U.S.A.
The strident way Harry sings the title makes it sounds like a political slogan, but the graceful synths and Springsteen-esque saxophone confirm she's concerned only with having a good time. Mixing French and English, pop and pleasure, the only excuse for not enjoying this tune is if you're filling your summer days with actual French kissing in the U.S.A. Paris is calling indeed.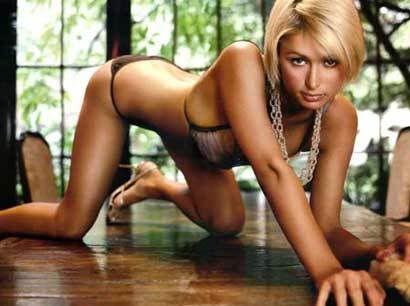 Not this Paris
08. Rilo Kiley – Silver Lining
Blake Sennett bites George Harrison's guitar sound and the rest of Rilo Kiley embraces '70s sheen on the opening track to 2007's
Under the Blacklight
; the result is pleasure pursued so mercilessly that it's amazing the result sounds so easygoing. Jenny Lewis' airy vocal conjures up summer with the lines "the grass it was a-ticking, and the sun was on the rise," even while she adds a hint of darkness, admitting that she "never felt so wicked when she willed our love to die." If that's the cloud, the silver lining is worth it; as pop goes, this is solid gold.
09. The Sleepy Jackson – Good Dancers

George Harrison finds himself robbed again, this time by Perth act the Sleepy Jackson. Luke Steele pilfers Harrison's slide guitar, and in an inspired, if obvious, move, floats an unearthly falsetto over the top. When this was released in 2003, Australian critics got cute and called the result West Coast Country, even though there's only a hint of twang and the West Coast was that of Australia. Still, the description was more than appropriate; Steele's uh... sleepy melodies suggest California as easily as Western Australia. An ideal accompaniment to a lazy summer Sunday spent anywhere from Fremantle to Fresno.
10. Ben Lee – Begin
Over his past few albums, Ben Lee has embraced an unyieldingly optimistic outlook, and the results have tended toward the nauseating and lobotomized ("Catch My Disease", "Numb"). Occasionally, however, this unrelentingly cheery approach results in inspired sincerity, as it did with "Begin." From his 2005 album
Awake is the New Sleep
, which was released after a three year hiatus, the song sounds like a rebirth, Lee putting himself back together after losing his ultra fashionable record company (Grand Royal closed its doors in 2001), his celebrity girlfriend (he broke up with actress Claire Danes in 2003) and his status as burgeoning indie prodigy (no one was really checking for Lee in '05, were they?). Having returned home to Sydney he sings about his old residence of New York from the perspective of a visitor: "I'm walking through Central Park/I'm in a foreign country." The quiet hum of the song and Lee's softly sung affirmations ("I'm thinking about the city/It's living proof people need to be together") are a salve, the warmth of summer tinged by a memory of a winter still recent enough to prompt a shiver.
11. Loudon Wainwright III – Grey in L.A.
"Grey in L.A."? As a summer song? I knows that Los Angeles has a Mediterranean climate, which means that its grey days usually coincide with its winter months, but Wainwright's treatment of the city's unusually wet weather is so welcoming and sunny (He even seems happy that the town "smells like a wet dog"!) that I can't help but think of it as a summer song. It helps that in my decidedly non-Southern Californian climate, there are plenty of wet summer days, and they are exactly as relaxing and refreshing as this tune sounds.
12. Manitoba – Jacknuggeted
But if Wainwright's brief sojourn out of the sunshine had you worried, feel free to relax. If a Los Angeleno can be counted on to rejoice in overcast weather, Canadians like Dan Snaith dependably celebrate moments of sunshine. The gorgeous "Jacknuggeted" bursts into life with a dazzling wash of synths and acoustic guitars, while the mantra-like vocal glimmers from odd corners of the track like sunshine breaking through storm clouds.
13. Fleet Foxes – Sun Giant
And if things weren't sunny enough after the Manitoba track, Seattle's Fleet Foxes have some folky, hippie bullshit that sounds like it was made of sunshine itself. "What a life I lead when the sun breaks free," they sing in a cappella harmony, as if they were at one with the natural world. Damn hippies. Good song, though.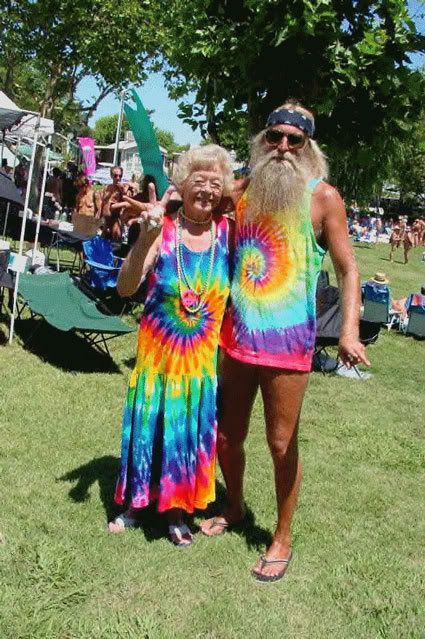 Fleet Foxes: Pitchfork gave these guys a 9.0
14. The New Radicals – Someday We'll Know
The New Radicals, of course, were responsible for that classic '90s one hit wonder "You Get What You Give." Less reliant on Clinton-era cultural detritus (Beck, Hanson, Marilyn Manson), and over all a better tune, is the unashamedly soft rock "Someday We'll Know." Gregg Alexander spews claptrap questions ("Did the captain of the Titanic cry?") and somehow manages to make them sound meaningful. It should be the kind of tune that the radio throws on after a parade of current hits, triggering instant nostalgia for summers gone, except radio didn't play it much when it was released, and certainly does not play it now. Since the song sounds as if it were written for them, it makes all the sense in the world that Hall and Oates covered the tune for their 2003 album
Do It for Love
. If anyone has a copy of that recording, I would love to hear it.
15. Neil Young – Everybody Knows this is Nowhere
Perhaps not quite as smooth as the preceding tracks with its distorted country rock guitar, "Everybody Knows this is Nowhere" is nonetheless a fitting closer. Not only does Neil Young give the song a fair amount of smoothed-out '60s sunshine of the sort he was pursuing with Messrs Crosby, Stills and Nash around the same time, he also sounds like he'd like to spend his summer exactly as I would. "I'd like to go back home and take it easy," he sings. "I gotta get away from this day to day running around." Neil, when you do, play this tape. In summer there's nothing like having nothing to do, and where better to do nothing than nowhere?
Labels: Summer Jamz